Ford Motors Invests $182.2 Million in Pivotal Softwares
May 8, 2016
By Rajesh Namase
0
The Ford Motors announced today that they'll invest nearly $182.2 million in Pivotal Softwares Inc. The Pivotal Softwares Inc. is the software and development tools company. The Deal indicated that the Ford is baking some plans, like adding software support in the automobiles.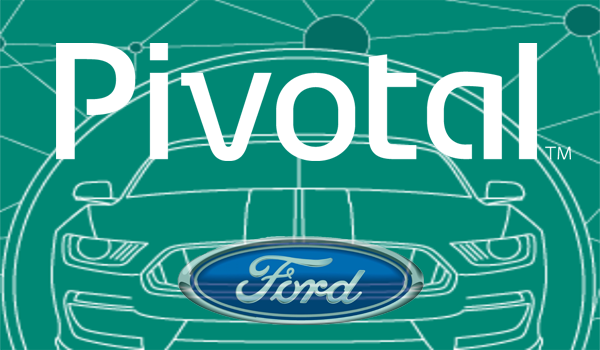 Ford's chief executive Mark Fields said that the Partnership with Pivotal Softwares would help Ford to get access to the advanced Software development methods and cloud technology skills, which Ford cannot access or create on their own. The Deal with Pivotal was a part of Funding round of $253 million, in which Microsoft Inc., contributed. This Funding round raises Pivotal's valuation to $2.8 billion. As the Ford is now the partner and Customer of the Pivotal, Ford's Chief Information Officer, marcy klavern will join the Board of Directors of the Pivotal software.
The Ford has created a Subsidiary firm, named as Ford Smart Mobility and Launched FordPass smartphone app. The Smartphone app was created with the partnership of Ford and Pivotal. The FordPass Smartphone app helps users for Parking, car Sharing, remote access and others. The Deal between Ford Motors and Pivotal is about to complete at the End of this month, which is waiting for the Regulatory approval.
Another Chief Investor in Pivotal Software is Microsoft, which runs the Pivotal's Cloud software on their cloud service. Microsoft is using Pivotal's Cloud Foundry software of their cloud service, Microsoft Azure. The deal is going to be interesting, because the Ford Motors signed the deal with Microsoft's Rival in Cloud Service Sector, Amazon. Now, the both companies are in the same business as the investors, Gods know what is going to happen! *wink*