Apple iPhone 8 Software Bugs Threaten September Release
July 12, 2017
By Pete Nisbet
0
Apple iPhone 8 software bugs are threatening the projected September release of Apple's new flagship smartphone. There appears to be a number of software issues, the more serious reportedly being wireless charging and facial recognition software.
Although details of these issues have not been made public, sources seem sure that Apple is worried. It is widely believed that theApple iPhone8 wireless charging system might be unavailable for the launch on September 8th. The wireless charging system is rumored to be an inductive charging system, similar to those used on Android devices.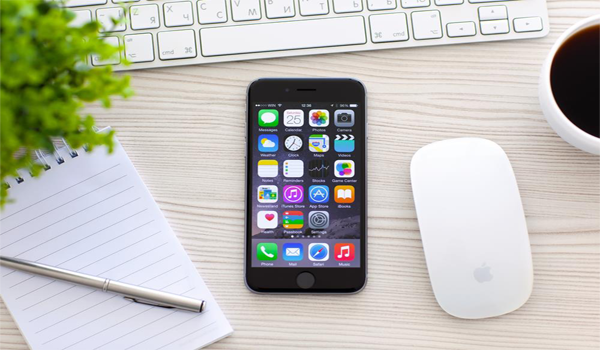 WPC Qi Wireless Charging System
It seems as though the iPhone 7s, iPhone 7s Plus and the Apple iPhone 8 have glass bodies and metal frames. This construction allows the use of the WPC (Wireless Power Consortium) Qi wireless charging system. With Qi (pronounced 'chee'), the phone is placed on top of a wireless pad and is charged by induction.
It is believed this type of charger may be supplied as an optional extra, available for purchase alongside the iPhones. That being the case, its unavailability is unlikely to affect the launch date. It could be that the inductive charging unit will be delayed and supplied later along with the planned iOS 11.1 update.
Induction Charging New to Apple
Apple will also supply standard chargers with the new devices. What is known is that the wireless charger is not operating as it should. Samsung has the same system on the new Galaxy 8 with no issues. However, induction charging is new to Apple and they have still not resolved the software problem. There is no issue with the hardware itself. We cannot be more specific because Apple is remaining very tight-lipped regarding the issue.
Another issue is with the face recognition software. A 3D sensor needed to allow facial recognition to unlock the phone is also reported to be giving concern. Integrated with the front camera, this 3D sensor may replace Touch ID, using the facial rather than fingerprint recognition software.
Apple iPhone 8 Software Bugs May Not Delay Launch
Apple staff are said to be working hard in an attempt to resolve these issues. However, they fear that the Apple iPhone 8 launch may be delayed, even into 2018, or launched without one or both of these features enabled. It is deemed likely that the 3D sensor software issue will be resolved, and also that they will provide a Touch sensor embedded under the display. This, however, is also proving problematic.
It would be surprising if these rumors regarding Apple iPhone 8 software bugs are true. Apple usually has everything ready and working well before announcing the launch of a new device. However, should they be true, which now seems more likely than not, the devices will probably be shipped. The new hardware will probably be installed, ready for a software update once the issues have been resolved.