Caesar Entertainment Unit Bought by Chinese Investors
July 30, 2016
By Pavan Lipare
0
Caesar Entertainment Corp. has agreed to a purchase offer for its online casino games unit Playtika Ltd by a Chinese group of investors. Led by the Chinese online games firm Shanghai Giant Network Technology Co., the purchase deal was for $4.4 billion cash. Among the investors in the Playtika purchase are China Minseng Trust Co., Hony capital Fund, China Oceanwide Holdings Group Co. and Yunfeng Capital, founded by Jack Ma, chairman of Alibaba Group Holdings
While gambling is still illegal in China, Playtika will remain in Israel from where it is independently run. This purchase enables the Chinese to get part of the online gambling business, which is rapidly expanding due to the boom in portable mobile devices. China has licensed casinos in Macau in spite of organized gambling being illegal, and the position with online gambling is tenuous.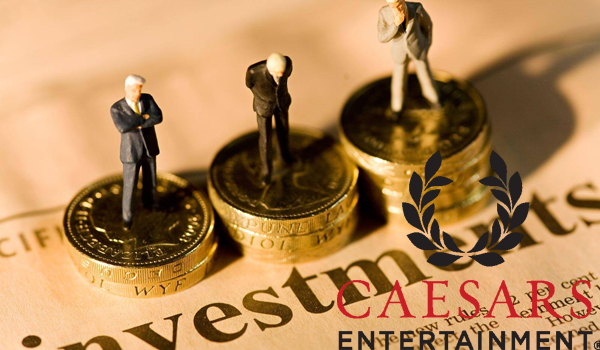 Shanghai Giant Network Prepared to Wait
The investors are prepared to wait, taking the view that this massive growing business will ultimately be permitted in China, even if takes several years. Grant Govertsen, analyst for the Union Gaming Group LLC, said that "…these Chinese investors are more comfortable playing the long game."
On July 1, police arrested 36 people in Zhejiang on suspicion of being involved in an online gambling lottery-based operator worth over 100 million yuan ($15 million.) In 2015, police seized an online gambling ring in Guangdong that took in around $66 billion in monthly bets. 199 different websites were involved, and police arrested over 1,070 people according to the official news agency.
Caesar Entertainment Deal: World Series of Poker Not Included
The World Series of Poker and the business involving real-money online bets will not be included in the Cesar Entertainment deal. The Playtika form of virtual currency will continue and players will still not be able to exchange it for real money.  Playtika CEO and co-founder, Robert Antokol, stated that the company is 'incredibly excited' by the commercial opportunities that the buyers could bring to Playtika. Of particular benefit is the potential exposure of the business to a very large and growing Chinese market.
Regulatory Approval For Playtika Purchase This year
The deal is subject to regulatory approvals, and is expected to be completed in the third or fourth quarter of this year.  Shanghai Giant is back by billionaire Shi Yuzhu, and was delisted from the New York stock exchange in 2014. It reverse-merged with Shenzhen-listed Chongqing New Century Cruise Co., shares of which have been suspended since July 13 pending, in the words of the company, a "major transaction involving an overseas phone games company". Now we know!