Diesel Alternative Being Sought: CNG May be the Fuel of the Future
July 23, 2017
By Pete Nisbet
0
Car manufacturers are looking for a diesel alternative. Seat believes that CNG (compressed natural gas) could be the fuel of the future to replace diesel. Seat Chief Executive Luca de Meo stated on Saturday that compressed natural gas is potentially a genuinely valid alternative to diesel. Diesel car sales are dropping, many believing it to be the increasing cost of diesel over regular gasoline or petrol. Environmental issues and diesel emissions may also be a factor.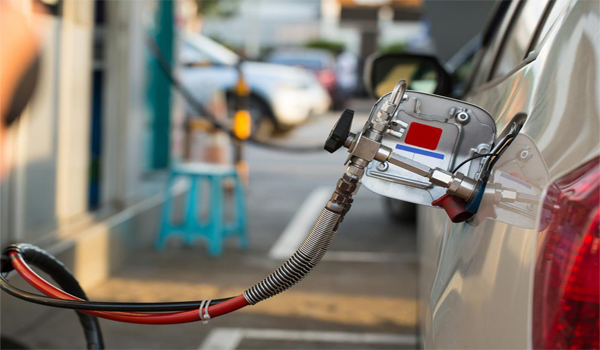 Future of Diesel in Doubt
According to de Meo, there is a continuing debate about the future of diesel as a fuel for automobiles. He stated that alternative options should be sought in order to offer customers a sensible alternative to diesel. This issue is not only being investigated by Seat which has been part of the Volkswagen group since 1986. Other car manufacturing companies are also looking closely at the diesel issue.
Porsche is also concerned about the need to find a diesel alternative. Porsche finance chief, Lutz Meschke, has also confirmed that his company is actively seeking a diesel alternative. Discussions on a future fuel to replace diesel are already underway at Porsche. As he stated, there are already "plug-in hybrids and purely electrical drives" so why should he hold on to diesel as a fuel?
Diesel Emissions Treatment Systems: Prices Rigged?
Why indeed, given the recent issues with measuring diesel emissions. Who knows what legislation may come into being in the future regarding further restrictions on emissions. It is possible for city centers to be closed or diesel vehicles. That would make the future of diesel engines very tenuous to say the least! Legislation is a great driver of engine and fuel technology.
To underline this, there was a recent report in the German weekly news magazine, Der Spiegel, that the prices for diesel emissions treatment systems may have been fixed. It was claimed that Audi and Porsche got together to rig the prices of these essential items of equipment. The report led to a dive in car stock prices on Friday.
The report went on to suggest that the same thing could have been happening with other essential vehicle equipment such as diesel and petrol engines, clutches, transmissions and others. This type of cartel behavior may now be investigated by antitrust authorities. The companies mentioned in the report made no comment.
Is CNG a Viable Diesel Alternative?
The reputation of the German car industry is at stake, and this may be yet another stake in the heart of the diesel car industry. Should CNG prove to be a viable and reliable diesel alternative, then this type of publicity may well drive diesel out and CNG engines in to replace them. It could be that diesel has had its day, and investment will go into developing an alternative fuel, should that be CNG or something else.
One thing now seems certain: a diesel alternative is actively being pursued. Compressed natural gas appears to be the front runner. It may not be long before CNG is the next new fuel of the future.