Disney Sports Streaming Service Offered by ESPN
September 11, 2016
By Pavan Lipare
0
A Disney sports streaming service is to be offered as part of ESPN by the end of the year. Disney's persistence with traditional cable TV has been losing viewers and subscribers. Now the company has finally accepted that streaming is the way to go. Knowing Disney, it does things in a positive way. Disney boss Bob Iger is now taking the TV war to the competition.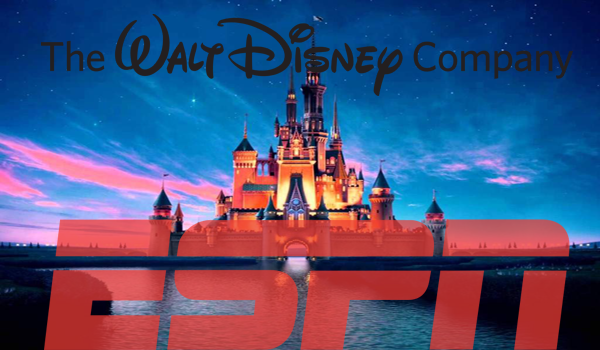 Disney Sports Streaming Service
Disney is planning to use sports network ESPN to make a $1 billion investment in BAMTech, Major League Baseball's streaming technology company. Disney is finally becoming involved in this means of accessing sport. ESPN will launch a new multi-sports subscription streaming service by the end of 2016. It will be a direct-to-consumer service using content from ESPN and BAMTech.
This Disney sports streaming service will not replace or be part of the current ESPN service. The current ESPN cable service will still be operated as a separate multi-channel subscription pay-TV option.  The two will operate as different services. Should the cable TV model ultimately fall to streaming, Disney will be ready for a seamless switch. Meanwhile, both will be on offer as different services.
ESPN Network Losing Viewers to Streaming
It was noted by Iger that ESPN was suffering as consumers were turning away from expensive cable TV and moving to streaming. It was estimated that since 2011, over 11 million viewers had left ESPN for SportsCenter and Monday Night Football. That left ESPN with just 89 million customers this year.
Over that period 20% of Disney's market value has gone, falling behind CBS and Time Warner. Most of the Disney empire earnings were coming from ESPN in spite of the new Disneyland theme park in Shanghai ant the Star wars movie, The Force Awakens.   ESPN was taking investment away from the movie and theme park divisions, and consumer products were also suffering.  The Disney sports streaming service will help resolve this issue.
Sports Streaming is the Future
In the quarter to July 2, almost 50% of Disney's operating profit of $4.5 billion came from ESPN. Not only was ESPN's rate of growth very slow 1%, but programming costs were increasing and eating up increasing amounts of advertising and subscriber income.
Sports streaming is the future, and by purchasing one-third of BAMTech, Walt Disney is investing in the future of programming and will eventually have the option to control the company.  The Disney sports streaming service is likely just the beginning of a new broadcasting approach for Disney.