Misys Shares to be Floated on the Stock Exchange in November
October 8, 2016
By Pete Nisbet
0
Misys shares are due to be floated on the stock exchange in London in November.  Misys offers financial services software to many of the world's largest banks, lenders and investment companies.  The November flotation would likely value the company  at £5.5 billion.  The business is hoping to raise £500 million to reduce debt and to invest.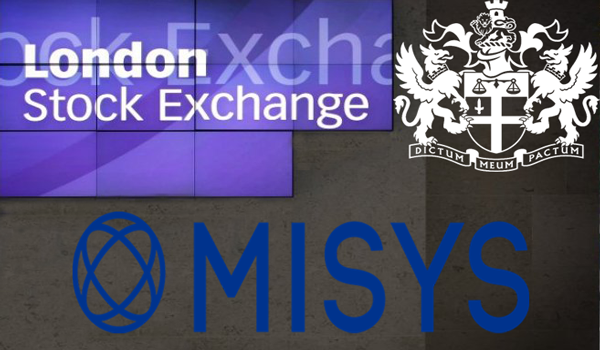 Misys Shares Listing at a Risky Time?
Chief Executive, Nadeem Syed, denied that this would be a risky time to list shares.  The UK's Brexit vote to leave the European Union may have a huge impact on the position of London on the world's stage of financial institutions.
Moreover, most banks may not feel that this is the right time to invest in new IT, considering that the next few years might be difficult for them.  Nothing will be certain regarding the UK, particularly once the UK government triggers Article 50 of the EU constitution to commence leaving it.
Banks Investing More in Technology
According to Mr. Sayed, no individual country contributes more than 13% of the group's revenue. It also has 48 of the 50 largest world's banks as its customers. He commented that changes in regulation are turning banks to invest more in technology for risk management  and to return  more money to their shareholders.  According to market research group IDC, almost $38 billion could be spent by banks on software by 2019.
Misys Shares and FTSE 100 Listing
Although the company was delisted from the FTSE 250 in 2012 after its purchase by Visa Equity Partners, Misys could enter the FTSE 100 with an estimated value of £5.5 billion. This would involve waiting until the next FTSE quarterly review. This would place Misys alongside Micro Focus and Sage  as the third technology firm in the FTSE 100.
But will it happen? The last company permitted to join the FTSE 100 right away was the mining company, Glencore. This firm was valued at $59.2 billion when it was floated on the London stock exchange in 2011, over 10 times the value of Misys. Misys shares may increase in value, but not likely by that much.