Toys R Us Bankruptcy Filing Would Exemplify the Threat of Online Stores
September 16, 2017
By Pete Nisbet
0
A Toys R Us bankruptcy is on the cards. The company is in financial trouble. The international toy retailer is just one of the retailers that may be reaching the end of the road. Why? Because of online stores, and the switch of many people away from shopping malls to the comfort of their sofa! Internet shopping is rapidly taking over from traditional stores, not only in the US but throughout the world.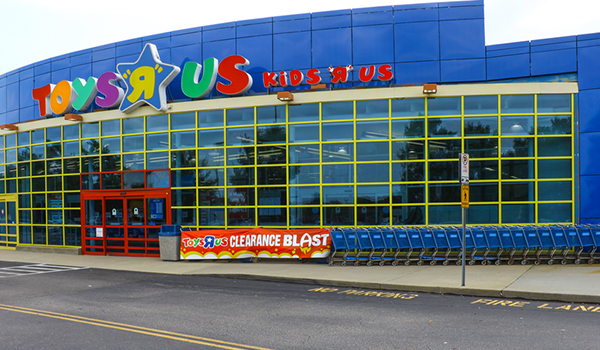 Amazon and Alibaba Online Stores Threat to Mall Stores
Online firms such as Amazon and the Chinese Alibaba are finding business increasing at a rapid rate. The writing was on the wall when increasing numbers of people discovered that they could access Amazon on their laptop. Today, increasing numbers of people have smartphones that they can use to order just about anything. They can have their purchase delivered to their doors, often at no extra charge.
Traditional stores such as Toys R Us are suffering because of this. They must either adapt to this form of competition or fall by the wayside. The warnings were there for all to see, yet few took online retailers such as Amazon and many others seriously. Yes, Wal-Mart and CVS are still the largest retailers on the planet, but Amazon and Alibaba are catching up fast. In fact, Amazon now sits at #3, just behind CVS and Wal-Mart.
Toys R Us Unable to Compete With Amazon
Toys R Us have found it extremely difficult to compete with Amazon and others and is now close to bankruptcy. It is trying to arrange a loan to fund its operations. A bankruptcy filing may soon be made before the generally lucrative holiday season when toy sales tend to rocket.
This problem is hitting more retail companies than Toys R Us. Many different types of retailers, small and large, are worried about their future. In fact, it's not only Amazon that worries them, but discount stores such as Wal-Mart. People want to spend as little as possible for as high-quality products as possible. Discount stores and internet retailers can provide this for them.
Toys R Us Bankruptcy Filing
The Wall Street Journal reported yesterday that Toys R Us Inc. may file for Chapter 11 bankruptcy protection shortly. Its suppliers are nervous about the firm's future and have tightened up terms for the company prior to the Holiday season. The company is around $5 billion in debt and all its 1,600+ worldwide stores are now in danger of closure. It needs a loan to persuade its vendors to supply the stock it needs for the season.