UK Interest Rate May be Set to Increase This Year
September 14, 2017
By Pete Nisbet
0
The UK interest rate seems set to increase by December. The UK pound climbed 1% against the dollar after the Bank of England announced a possible increase in the interest rate. The pound rose to $1.3314 after an announcement by the Bank of England Monetary Policy Committee (MPC). It stated that interest rates would be held at 0.25% meantime.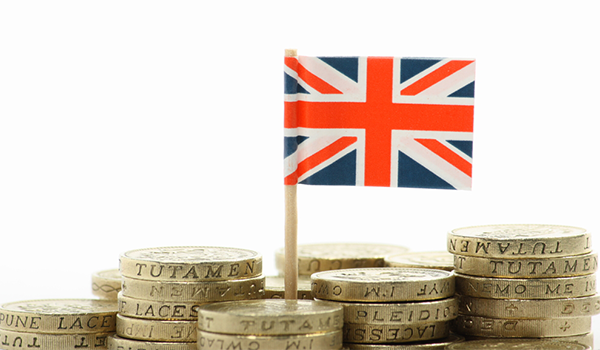 UK Rate Increase Coming Soon?
Nevertheless, many believed that the MPC general language indicates that an increase may be coming soon. Inflation is increasing and the UK economy is picking up. Employment is increasing, retail sales are increasing along with sales of new cars, and the housing market is firming up. All of this is indicative of a pickup of the economy, and growth can lead to higher interest rates.
However, many are thinking déjà-vu – this has happened before with no action by the Bank of England. Nevertheless, with growth higher than expected and inflation running at 2.9%, the BOE might take action this time. While voting to retain the 0.25% rate, the MPC stated that a rate hike will likely happen soon. It then stated that this may be sooner than markets and households expect.
UK Interest Rate Increase in November?
This could be as soon as November. Many analysts are predicting a rate hike to 0.5% in November. Others reckon December, but it almost certainly appears as though an interest rate increase will be announced this year. This will hit many homeowners who purchased at a low-interest rate.
Now, that rate may double and they may face a financial disaster, and even may lose their homes. The annual interest on a £200,000 mortgage would increase by £500. Not all people can afford to pay that.
UK Inflation Increase Over 3% Expected
However, and a big 'however', some analysts are suggesting that this is just a rumor. A rumor intended to support the pound at a time when stronger sterling would help inflation remain low. The UK government does not want a rise in inflation at this time.
Nevertheless, inflation is expected to increase to over 3%. The Bank of England believes that is due to Brexit. They believe that the fall in the value of the pound is due to the Brexit referendum to leave the EU. Believe what you will, but the UK interest rate has stagnated at 0.25% – hitting investors. Many would love to see an increase, but for many a low UK interest rate is ideal meantime.