Nissan UK and Brexit – Will Nissan Stay or Will it Go
October 1, 2016
By Pete Nisbet
0
Nissan UK and Brexit are both in the news. Nissan needs a quick Brexit decision or new investment could be at risk once the UK leaves the European Union. The uncertainty of Brexit, and when the UK is intending to initiate the Brexit procedure, could damage the level of investment Nissan is prepared to make in the UK. Nissan would require compensation for potential tariffs that may be applied to the UK once it is no longer a member of the EU.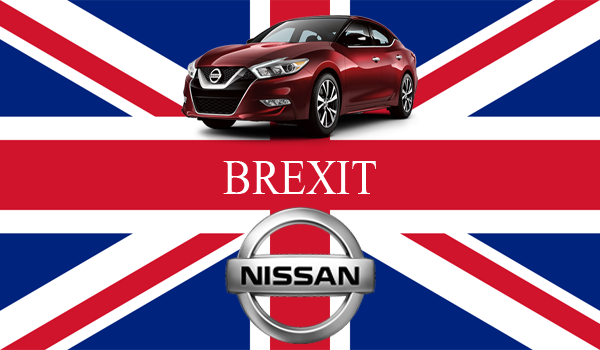 Nissan UK in Sunderland
Nissan has a plant in Sunderland. This plant is responsible for over 30% of the UK's car production. The risks to the automotive industry in the UK will be significant should EU tariffs be put in place as a result of Brexit. This is particularly relevant to the UK auto industry at the moment, because Nissan will shortly be making a decision on where the new Qashqai SUV will be built.
The Sunderland factory is Nissan's largest plant in Europe. It can produce up to 500,000 cars each year and employs 6,700 staff.  Carlos Ghosn, Chief Executive of Nissan, wants the Brexit issue to be decided shortly. He inferred that Nissan could leave the UK if duties or taxes made the plant uncompetitive. This might be the case if the UK had to pay 10% tax to import to the EU market.
Nissan UK and Brexit – Nissan Investment at Risk
Mr. Ghosn inferred that if Nissan needed to invest in the UK over the next few months, it would require an agreement with the UK government. This would involve compensation should Brexit result in reduced profits to Nissan. He stated that Nissan is happy to remain in the UK, but only if it is protected from any negative fallout from the UK leaving the EU.
Around 80% of UK 1.59 million unit car production is exported.  Most of these exports are to EU countries. Should tariffs be applied, this would harm EU consumers, so it is the European Union's interest not to apply tariffs.
Honda Also Involved in Brexit Decision
It is not only Nissan that is urging the UK government to make a quick decision.  Honda, another Japanese automotive company, wants the same. The UK government must make a quick decision on when to activate Article 50 of the Lisbon Treaty.
Both Japanese car companies need free trade in Europe and will likely leave the UK if it fails to achieve this while still leaving the EU.  Everybody knows it is to the benefit of both the EU and the UK, for the UK to retain free trade rights throughout the EU irrespective of Brexit.
Who will blink first? Who knows! But both Nissan and Honda want a decision so they can press on with existing or revised investment plans in the UK. There is a serious issue with Nissan UK and Brexit that the UK will have to resolve.