Nintendo Shares Drop Due to Success of Pokémon Go
July 24, 2016
By Pete Nisbet
0
Nintendo shares rose sharply after the electronic games giant launched Pokémon Go three weeks ago. Now, after Nintendo announced that the game would not bring the profits expected of it, shares have dropped by almost 18%.
Nintendo's first-quarter earnings release is due July 27, and the company has stated that its earnings outlook is not planned for revision at the moment. However, it did say that profits would 'not materially change' because of the way in which the company's accounting scheme recognizes revenues from Pokémon Go.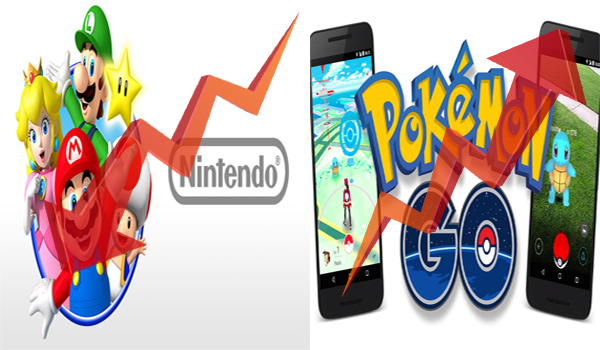 Pokémon Go Profits Downplayed by Nintendo
The game has hit the world by storm since it was released on July 6, and news of Nintendo's drop after its first venture into mobile gaming has surprised most people. The reason given for this is that Pokémon Go was developed by Niantic, the San Francisco software development company and licensed by the affiliate Pokémon Company in which Nintendo has a 32% stake.
Nintendo's profits come from fees and licensing, and it has been announced that these will have a limited impact on profits. However, the shares in Nintendo are still 60% more than they were prior to Go being released on July 6, adding almost $12 billion to market value – but not as high as many investors believed they might be. Some think that the fall is temporary, and due to an overreaction to Nintendo's downplaying of potential profit.
Nintendo Shares Likely to Recover
It is believed by many that Nintendo shares are sure to recover. The game is still trending heavily upward, and it is considered certain to figure in Nintendo's earnings at some time. It would not be expected to make an impact on profits so soon after release but the company will surely benefit from the game and from sales of Pokémon GO Plus.  This is an app the that alerts players to Pokémon close by, so that they can some time off looking at their smartphones
The fall might be temporary due to an overreaction, although it has left the stock down by the maximum permitted: 5,000 yen. Nevertheless, Nintendo is also expected to profit significantly from further ventures into the mobile gaming market.