Pound Flash Crash: UK Pound Falls on Asian Markets
October 7, 2016
By Pete Nisbet
0
A UK pound flash crash on Asian markets  is believed to be due to automated trading. It is not clear exactly why the pound fell by up to 6% Thursday to $1.1841, but it is being put down to automated trading systems. This drop was the largest since the Brexit vote. UK sterling had been recovering from the financial backlash over voting to leave the EU until Thursday.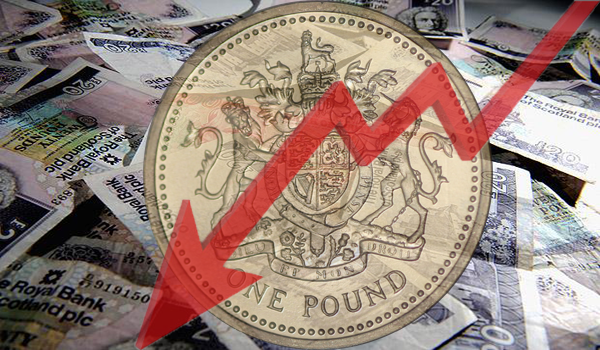 Pound Flash Crash Details
After its initial massive 6%  fall, the UK pound recovered to $1.24, though this was still down 1.5% on the dollar. The Bank of England is looking into this because such a dive in the value of a currency is rare and can be worrying. The drop is believed to have come after a report about Francois Hollande, the French President, demanding "tough Brexit negotiations" was published in the Financial Times.
Although the pound has not been exactly stable after the Brexit vote on June 23, this was an extreme crash.  Automated trading is believed to be the primary cause of the flash crash, although Hollande's comments did not help.
UK Pound Flash Crash and Automated Trading
There may have been automatic scanning for negative Brexit news, resulting in a sterling selling order when found. It has also suggested that it may have been a trader's typing error – resulting in offloading of sterling. Pigs might fly! The most likely explanation is automated trading algorithms.
Such software is designed to make purchasing and selling decisions based upon certain criteria, and then acting on them. They are being advertised all over the internet now, and may screw up the traditional means of Forex trading. If such an algorithm has a feedback loop that reacts when the UK pound begins to fall, then it becomes something of a chain reaction. A currency crashes – just like the pound did.
Article 50 and UK Brexit
There is still a great deal of uncertainty over where the pound will lie once the EU Article 50 is activated. This is what initiates UK negotiations for leaving the EU – otherwise known as Brexit. Article 50 will be triggered by the end of March next year.
HSBC analysts have forecasted the pound and the euro to reach parity, or very close to it, by the end of next year. They feel it unlikely that the UK and EU will come to an amicable economic separation agreement. It is more likely to be political, in which case neither side will win economically.
Not everybody suffered from the UK pound flash crash.  British exporters with overseas earnings will gain big time