Sky Profits Fall as Premier League Football Costs Rocket
July 28, 2017
By Pete Nisbet
0
Sky Profits have suffered even though it has attracted more customers and its revenues have increased. The rate of total cost increases is greater than the rate of increased income. Much of this is to do with the rights to televise UK Premier League football. This inevitably leads to a reduction in Sky profits.
The rights to televise Premier League football were responsible for the majority of the 5% increased costs. Premier football rights increased by £629 million ($822 million). Sky's pretax profits dropped by £27 million, while operating profit dropped £87 million (to £1.05 billion and £1.46 billion respectively). Sky revenues now stand at £12.9 billion.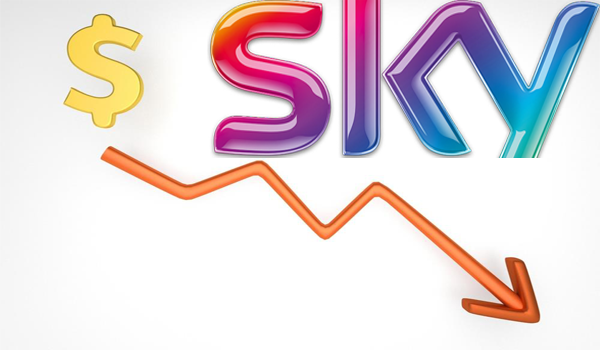 Sky Profits Fall Due to Losing Customers
Sky's biggest market is the UK and Ireland, although it has now extended its reach to Germany and Austria. It has also had a level of success in Italy with its loyalty scheme. However, the truth is that Sky profits are falling due to it losing customers.
A significant proportion of Sky business is lost due to online streaming services. Many of these are illegal sites. Sky is losing up to 11.5% of its customers and is determined to reverse this. It will use its loyalty scheme in the UK in attempt to compete against services such as BT Sports and others offering sports services.
Drop in Sky Profits Due to Premier League Rising Costs
Most analysts consider that the reason Sky is losing customers is the high prices charged by the English Premier League for TV rights. As Premier League football rights continue to increase, so the Sky service prices must increase in tandem. This is leading to increasing number of customers leaving Sky – much more than in recent years. This is giving Sky a serious problem. In fact, more serious than it would seem! Currency rate changes have been responsible for some of Sky's apparent growth.
Fox a Major Competitor
A big issue for Sky is that 21st Century Fox is making a move to take over the company. Fox is offering 40% above the asking price for the shares prior to the offer. This is a difficult decision for shareholders take – and a difficult price to refuse. It is generally believed that the Fox offer will be approved by shareholders. However, a warning was given that if there was any issue with the bid perhaps being refused, then the share value may drop
Will Sky Profits Continue to Fall?
Sky added 280,000 new UK and Ireland customers in the 12 months to the end of June. Only 35,000 of these were in the fourth quarter of that period. Not much compared to the 93,000 in the same period last year. In spite of the price increases applied, the income per customer stayed at £47. Sky profits may continue to fall, particularly with the price of Premier football in the UK increasing year on year. The company has a lot to do.