Trinity Mirror and Northern and Shell in Talks Over Daily Express and Daily Star
September 9, 2017
By Pete Nisbet
0
Trinity Mirror and Northern and Shell are in talks regarding the purchase of the Daily Express and Daily Star. Northern & Shell and Trinity Mirror, the owner of the UK's daily newspaper, the "Daily Mirror," are involved in talks regarding the purchase of the popular tabloids. Trinity Mirror wants to purchase Northern & Shell's entire publishing assets.
The Daily Express is generally regarded as of higher quality than the Daily Star in the UK. However, it is not always high quality than sells. Northern & Shell currently owns the Daily Express and Sunday Express, and also the populist Daily Star and Daily Star Sunday.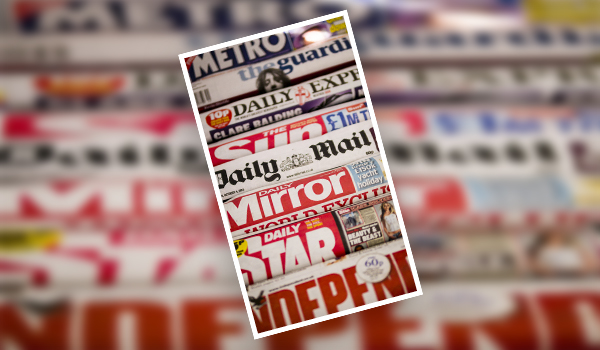 Trinity Mirror Publications: OK Magazine and Sunday People
Trinity Mirror publishes a number of well-known newspapers and magazines. Among these is the popular OK magazine. In addition to the Daily Mirror, these include the People, a Sunday only newspaper, and over two hundred regional local newspapers. Should this deal go through, then all of the above tabloids would be owned by the one company: Trinity Mirror.
Also involved would be the Sunday versions of the Star and the Express. Richard Desmond, current owner of Northern & Shell, purchased the Daily and Sunday Express in 2000 for £125 million. In addition to the daily and weekly Express and Star publications, Northern & Shell also owns 50% of the Irish Daily Star.
Northern & Shell and Fleet Street London
Fleet Street is facing the same problems as many other markets. Many world and local markets are becoming over-supplied. This is particularly the case in the UK with national newspapers. Apart from local community newspapers, the US has narrowed down to virtually three popular newspapers.
They are The Wall Street Journal, Washington Post, and New York Times. The UK has many more than just three – for a country smaller than many US states.
Trinity Mirror and Northern & Shell: A Sign of the Future?
Is this form of takeover to become the norm? Should we be looking to more company mergers and takeovers, or is this situation just temporary? Will we see more consequences of global warming and climate change? Trinity Mirror is a large company, but a takeover of Northern Shell is certainly on the cards. But will it happen?
Trinity Mill and Northern Shell is something to learn from. Local government should learn from such incidences. But will they? Will Trinity Mirror retain enough bargaining space to talk? Time will tell. The company has plenty room to negotiate – and for those using its services.