UK Economic Growth Due to Exports and Manufacturing Growth
September 3, 2017
By Pete Nisbet
0
There has been an increase in UK economic growth recently. The UK economy has been slow in the first half of this year. However, over the past month, the economy seems to have picked up with more work available at home and overseas. This growth was unexpected as UK politicians appeared to lacking diplomacy in the Brexit negotiations. The UK PMI Index (Purchasing Managers Index) rose 2.89% to 56.9 in July.
The UK economy does not rely much on manufacturing for its growth. It represents only 10% of British income. According to Rob Dobson, an IHS Markit director, growth in the third quarter of 2017 should be a consequence of July and August's performance which were both strong.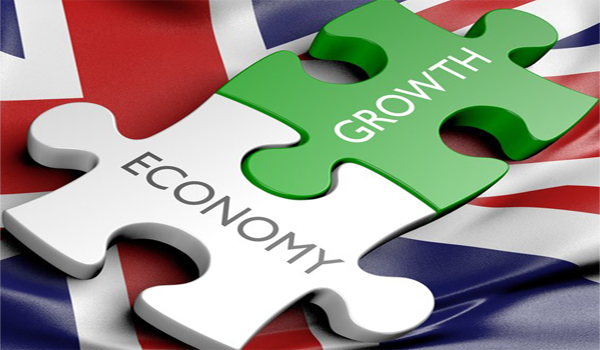 Strong Surge in Manufacturing Growth May Lead To Higher Interest Rate
Strong growth in UK manufacturing could result in the Bank of England increasing interest rates. In August, the body that sets the Bank of England's interest rate voted overwhelmingly against a rate increase. This was largely due to the negative effect of Britain's vote last year to leave the EU.
Rob Dawson believes that UK manufacturing would continue to grow meantime. The uncertainty about Brexit has not yet become apparent! Manufacturing growth is expecting to continue in spite of the various potentials issues that may result from a hard Brexit. The British manufacturing industry is still in good health, no matter what faces it in the months ahead.
Effect of Brexit on UK Manufacturing
There have been too many negative issues stated regarding the effect of Brexit on UK manufacturing and the UK economy. The United Kingdom has been historically able to meet the demands of a radical EU. Important European markets have still been meeting their customer demands from the UK.
Most policymakers in the Bank of England have been looking to increased interest rates. The UK has been trading profitably with the Canada, the US, Europe and in many other places worldwide. It will follow the rate changes and report to everybody who has shown an opinion.
UK Economic Growth Essential
While the UK economy has been slowing down, it now appears to be improving. The value of the pound has dropped significantly since the Brexit vote. However, the Bank of England hawks may still get their way. Who knows how the economy will develop. UK economic growth is essential to most householders for whom the falling pound has been bad news. Nevertheless, it still seems unlikely that the Bank of England will raise the interest rate anytime soon.