The Market.biz Research Service is aware of how important it is for young people to receive a good and comprehensive education. In order to help young people achieve their ambitions, we are hosting a blogging scholarship competition.
The competition winner will receive a prize of $1,000. The prize can be used to further your education as you wish: to help pay your tuition, for purchasing any books needed, help with your living expenses if living away from home, or even to buy a new laptop or tablet. This is for the 2018 – 2019 academic year.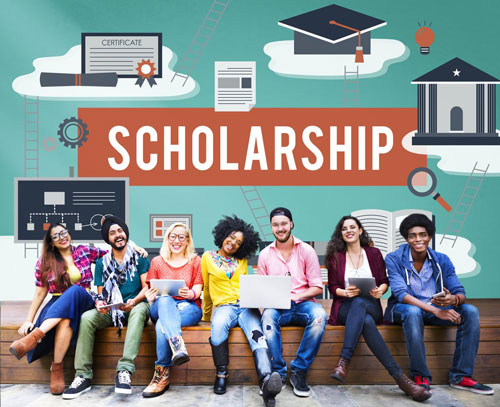 Scholarship Winner 2017
Hannah Uranich – Illinois Valley Community College in Oglesby, Illinois.
About Hannah Uranich: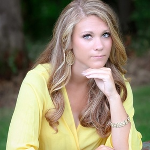 Right now, she is studying at Illinois Valley Community College in Oglesby, Illinois. After she earns her Associates Degree, she will be transferring to the University of Wisconsin-Milwaukee to earn her Bachelors Degree. At the University of Wisconsin-Milwaukee, she will major in JAMS (Journalism, Advertising, and Media Studies), with an emphasis in Public Relations/Advertising. She is also a part-time student worker at IVCC's library. When she is not working she enjoys reading, hiking, and walking her dog Addi!
Payment has been sent using PayPal (View the invoice).
Entry Qualifications
In order to enter for this competition, you must meet the following conditions:
Be at least 18 years old.
Have a minimum GPA of 3.0.
Already be accepted for the 2018 intake to the USA or Canadian college, accredited college, a trade school or any other form of further education post-secondary/high school.
If you have not already been accepted, then you should be planning to enroll in any of the above in the fall of 2018.
What You Must Do
Choose a topic from the list below and write an essay on a subject that you feel passionate about. Keep in mind that your grammar and spelling must be correct, but your passion must shine through your writing. You are not writing a dry, academic treatise, but expressing yourself and your feeling on the subject in your writing. Try to express your academic goals, and prove to us that the scholarship will help you achieve these.
In today's increasingly competitive world, those who can compete on their own terms will do best. Prove to us that you are passionate about what you believe in and that you are able to pass that passion on to your chosen field of study. Prove that you have what it takes to use technology to be successful, but also demonstrate that you can freely express your thoughts and beliefs, and share your own worldly experiences with others.
Here are the topics. Choose one to write on:
How has technology changed the face of market research through the years?
The Impact of Online Market Research on Society
Identify two poor market research techniques, and suggest how they could be improved?
If possible, do try to enrich your article with a creative video or an infographic. Though it is not mandatory, it will help to show your creative thinking capabilities.
What You Will be Judged On
You will be judged on the following in addition to the grammatical content of your submission:
Creativity and original thought.
The passion you show in your topic.
Persuasiveness in your writing.
The originality of content – We will use professional plagiarism detection applications to ensure that your work is original.
Cite your sources of information where relevant.
How to Apply
If you are interested in participating in this competition, then email us at [email protected] with the following details:
Your Name
Your age
Your field of education (main subject)
Are you doing any part-time job?
Also, make sure you mention the topic which you are going to choose from the above list to write an essay on.
Submission Deadline
The deadline for submitting your essay for the scholarship is November 30th, 2018.
Market.biz Research Service Privacy Policy
 Privacy is a very serious and important factor for us. The information you give us will be used for the sole purpose of deciding the scholarship winner only. It will not be passed on to any other person or body.
Frequently Asked Questions
Here are some of the FAQs we have received from previous years of offering this scholarship.
Is this scholarship for the academic year or per semester?
The Market.biz $1500 Scholarship is offered for an academic year.
What is the prize given to the winner and runner-up?
As stated above, the prize is for one year and the amount is $1,000 to the winner to assist with academic expenses.
Where will the prize be sent to – will the winner get handed a check?
No checks or bank transfers! The prize will be delivered to the college/university account – or directly into the student's account using PayPal. It must be used for one or more of the purposes above.
When will the result be announced?
The results will be announced on the first or second week of January. Winners will be informed by email. The winner must respond within 7 days or the prize will be awarded to the next best candidate.
Is this for any student in any college?
No, read the 'Entry Qualifications' towards the top. Any further education college or university in the USA or Canada that you are already enrolled for, or are planning to enroll in the fall of 2018.
How can I find out the result of the application process?
An announcement on this page will let you know about the winner, including his/her name and school.
So that's it. That's the Market.biz Research Service offer. It's for the 2018 – 2019 academic year, so if you feel you qualify then email us with the required details. Somebody must win, and you have to be in it to win it, as they say, so get emailing!